The best possible way to deal with waste, both, environmentally and economically, is to avoid creating waste in the first place. Those people and businesses that use their resources in an efficient and wise way end up not only saving their money but also make a positive impact on the environment too.
Waste prevention depends on what sort of products and services we use and rely on and how they are designed, used, bought, consumed or disposed of. For instance, if we are buying products that are durable and made of recyclable material, in this way we can tackle the waste globally and cut down the amount of waste generation.
We can prevent waste if we encourage people and businesses to use those materials which are repairable, reusable and recyclable. Spread awareness about re-using the goods through charities or other networks that can help and boost the second hand businesses as well.
We need to remember the fact that recycling is the last option and first option should always be reduction of waste generation, so that there is no waste left to recycle.
The 3 R's convey the whole message:
Reduce unnecessary consumption to avoid waste generation.

Reuse all those items that can be reused or donate them to someone needy.

Recycle all that can be recycled or else dispose them off properly.
The infographic mentioned below gives us some useful tips that we must follow to keep waste from generating and the best place to begin from is our home!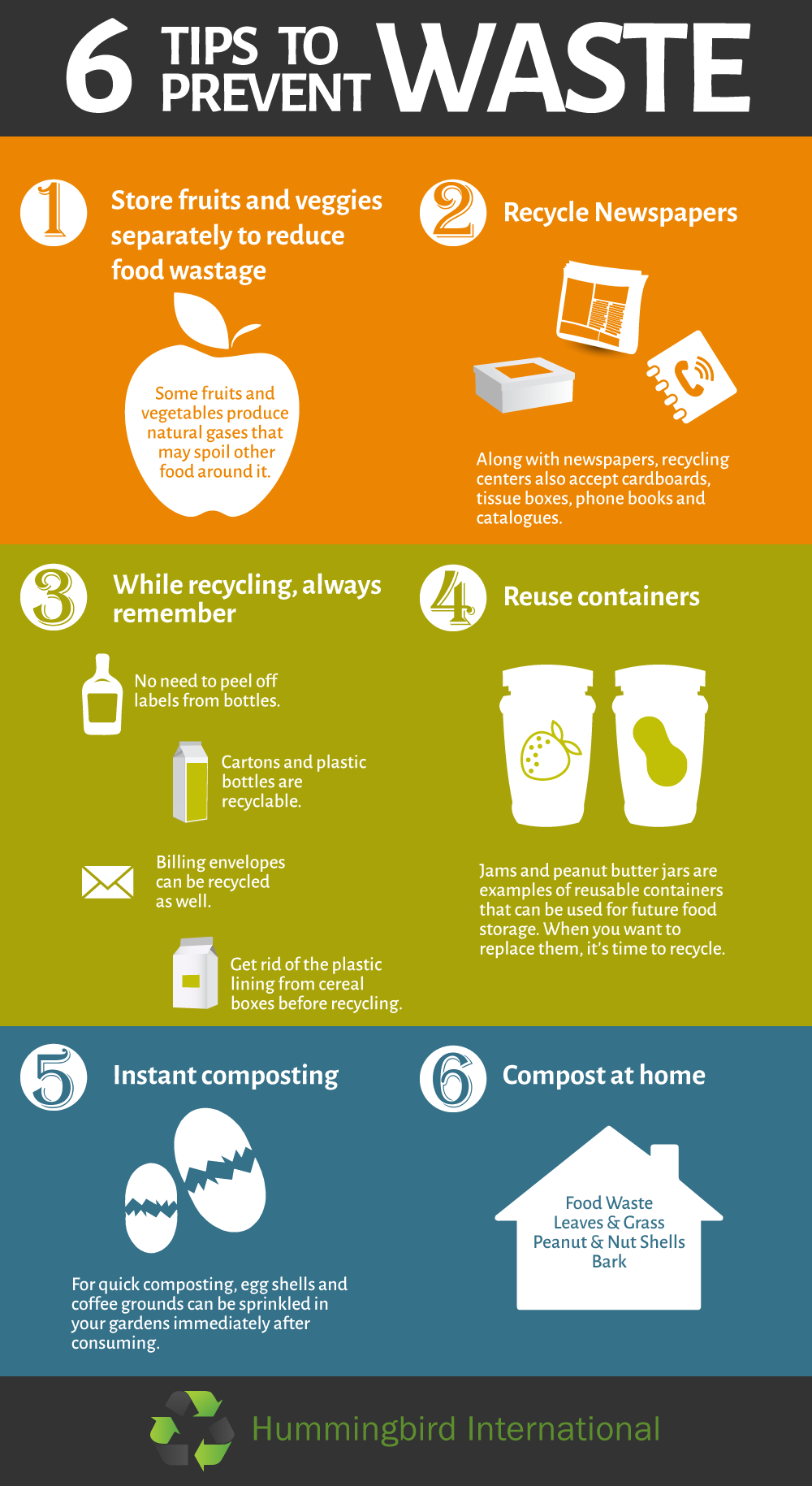 Embed in your site: