Shop for great bargains and reduce your carbon footprint at the same time
Black Friday is just around the corner and we know what that means. It is time to prepare yourself for one of the best shopping experiences of the year. But wait! How do you shop till you drop and ensure that Mother Nature doesn't have to deal with your carbon footprint? Here is how –
• Buy Products That Have Less Or No Packaging

Image: iStock.com/DivVector
Shoppers have a tendency of getting carried away on Black Friday and often think nothing of the piles of plastic packaging that come with the products that they buy. A report on Scientific America emphasizes on the harmful impact of plastic based items on the environment. The report quotes lead editor Richard Thompson, "Plastics are very long lived products that could potentially have service over decades, and yet our main use of these lightweight, inexpensive materials are single use items that will go to the garbage dump within a year, where they'll persist for centuries."
In other words, the environment is better off if you skip on items that have more packaging than products.
• Bring Your Own Bag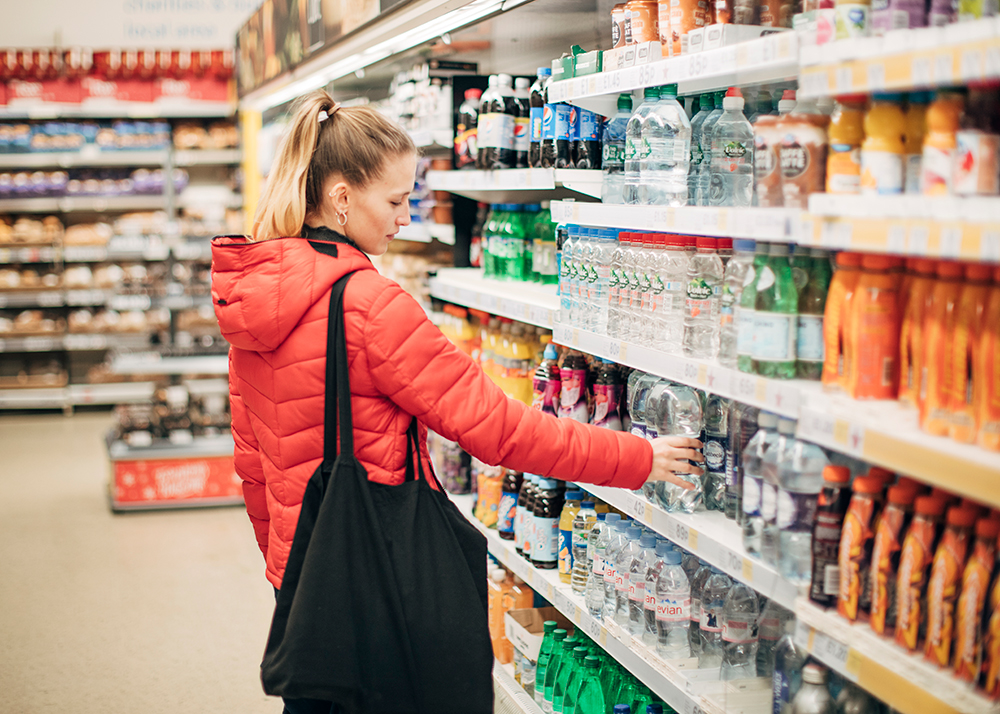 Image: iStock.com/SolStock
And that is exactly why you should go BYOB (Bring your Own Bag) to your shopping sprees this Black Friday. Store some extra bags in case you feel like splurging and make sure that they are the reusable variety. Canvas bags are a good example.
• Paper Or Plastic

Image: iStock.com/oliverscott-ison
If the cashier gives you an option of paper or plastic, always go for paper. Why? Packaging that is made of paper based materials is biodegradable. Plastic on the other hand is not. In fact, some legislators have also proposed to have plastic bags banned due to their harmful impact on the environment.
• Thrift Stores

Image: iStock.com/RonyZmiri
Just because it is Black Friday doesn't mean that you should always shop in stores that plan to offer stellar sales on this day. Thrift stores are great places for great finds as well. Not only are thrift store items easy on your wallet, they are also easy on the environment. By buying from second hand stores, you also reduce the environmental impact on items that are produced and the processes that go into shipping them. Plus you don't have to worry about any large crowds since most shoppers will be up pitching tents in front of larger malls.
• Don't Take Your Car

Image: iStock.com/IR_Stone
If you plan on shopping for green gadgets this Black Friday, your eco efforts might as well be useless if you plan to drive your own vehicle. Good luck finding parking this Black Friday. You will be hard pressed to find a parking spot for the first 15 minutes. Think of the amount of fuel that you will burn during this time. Leave your vehicle in the garage and opt for public transport instead.  You can use local transits such as the bus or train to visit shopping districts in your city.  Carpooling with a buddy is also a great way to save on gas. In this way, you won't burn fuel in traffic or while competing for available parking spaces with the rest of the shoppers.
Even a minor effort such as carpooling can make a difference to the environment. Do Mother Nature a favor this Black Friday and gear your shopping efforts a bit on the greener side this year.